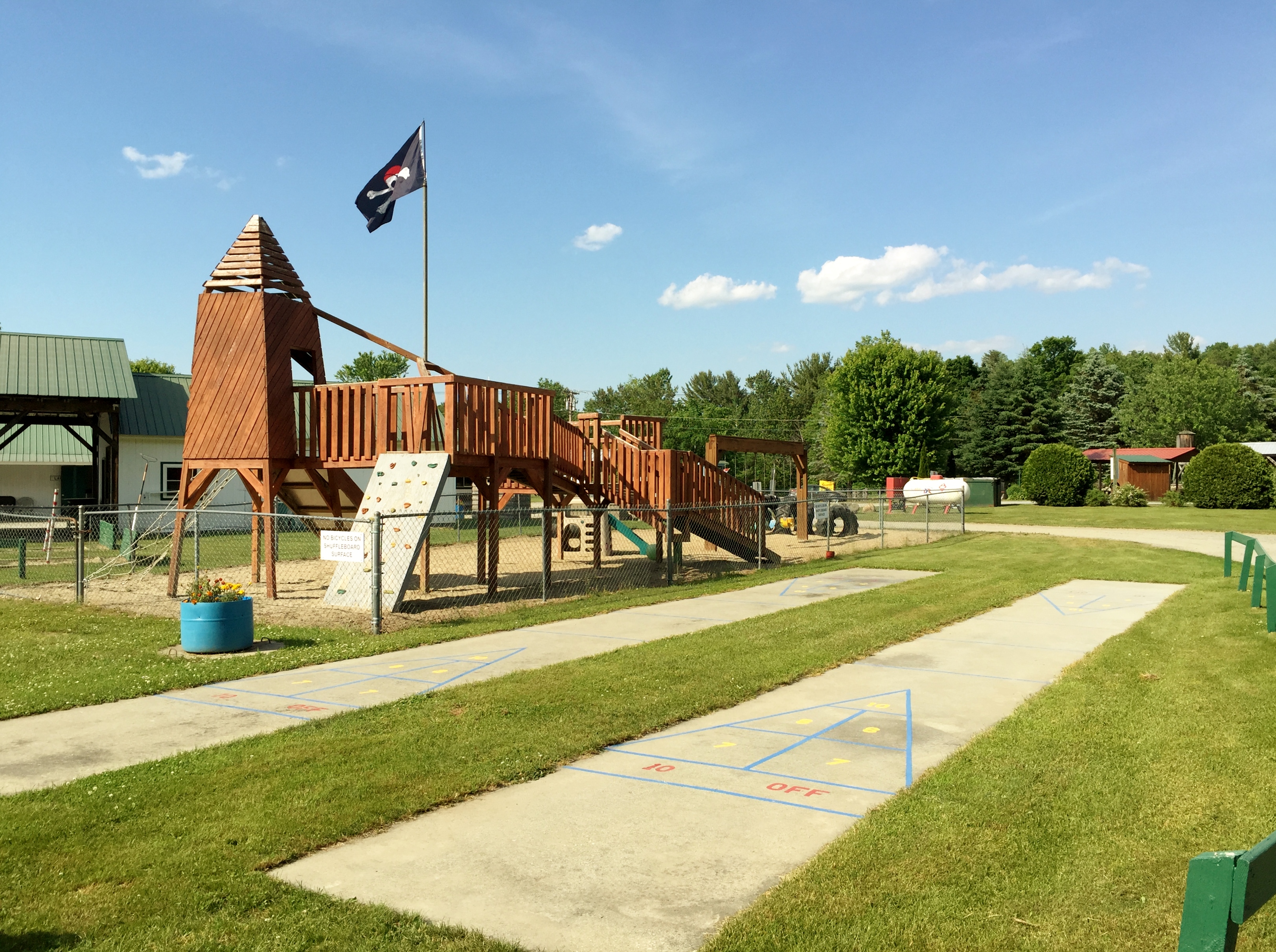 Shuffle Board
Enjoy a free game of shuffleboard.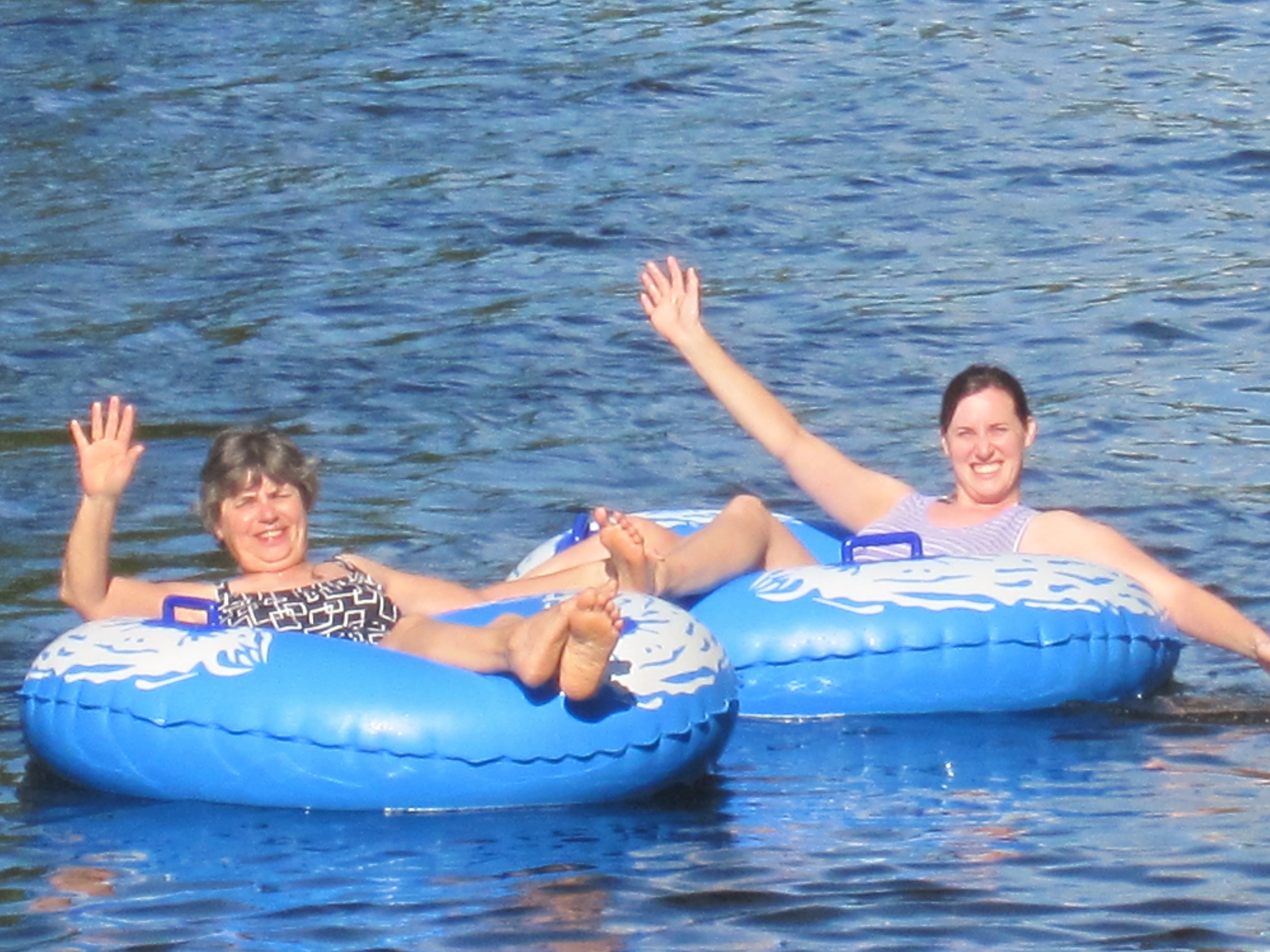 River Tubing
Relax in the cool water of the Ammonoosuc River. Tube rentals and transport are available.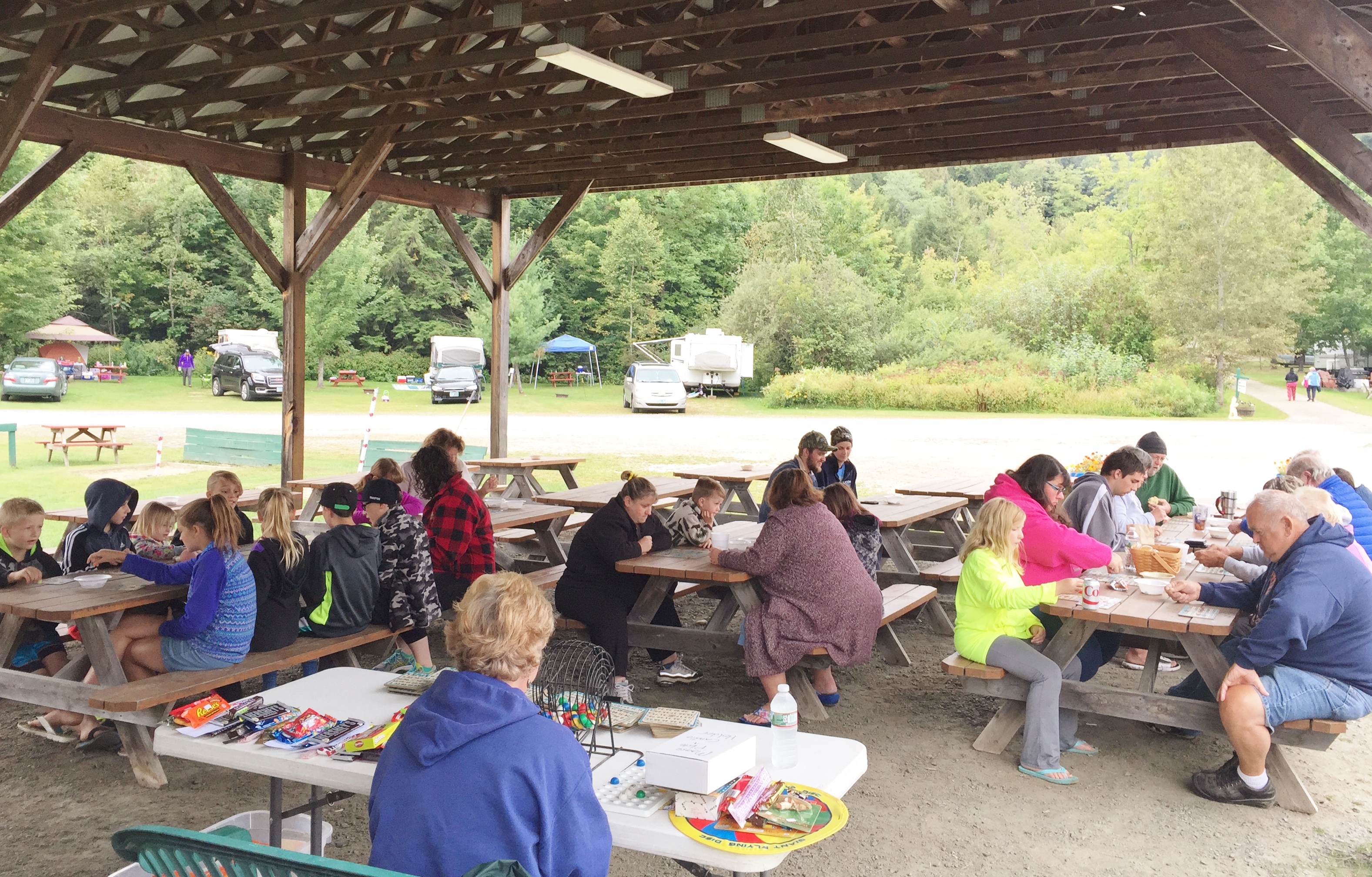 Candy Bar Bingo
Fun for the whole family, gather under the pavilion for a game of candy bar bingo.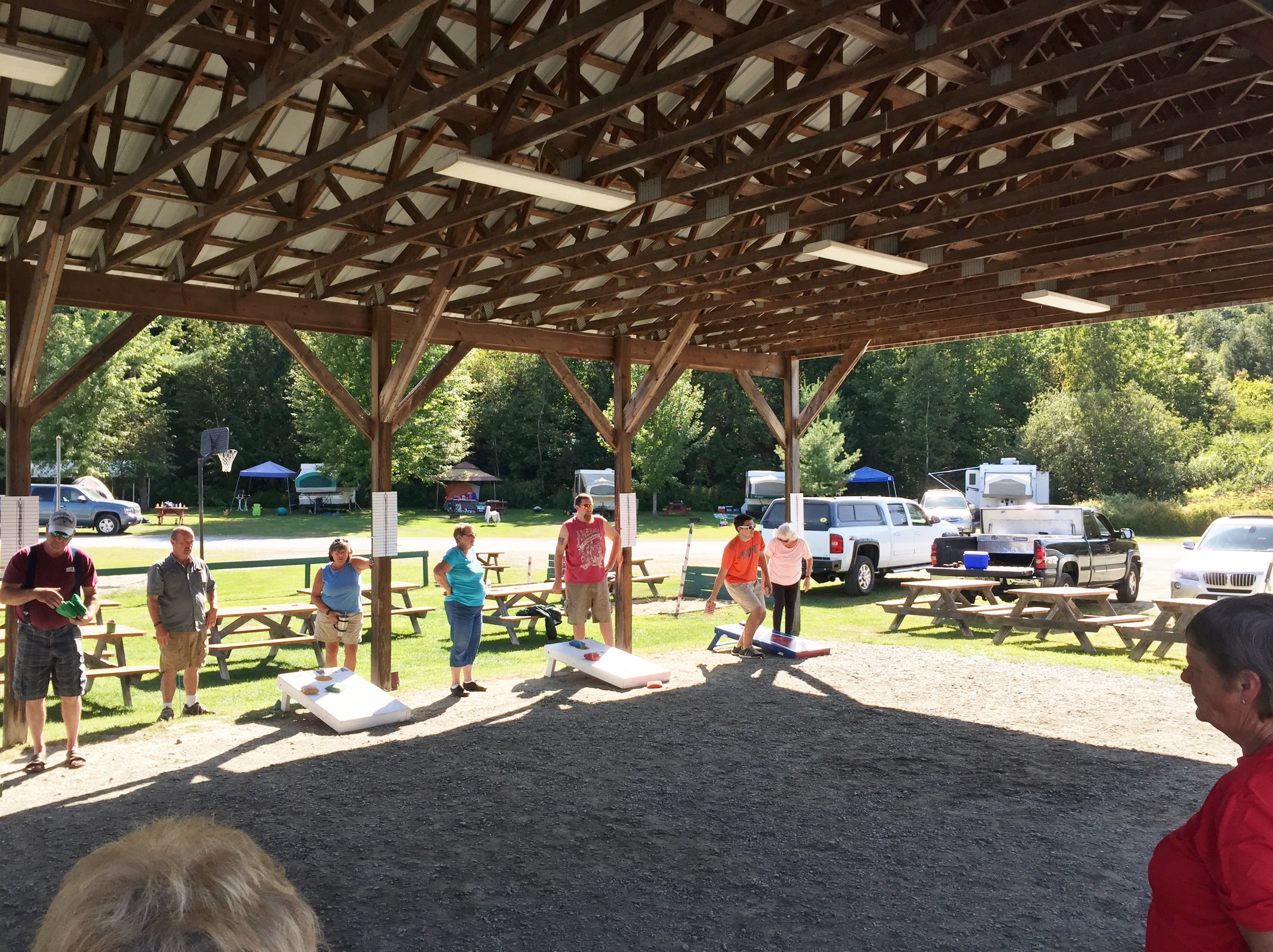 Cornhole Tournament
Gather with the local legends and join the weekly cornhole tournament. Make sure to bring your A-game!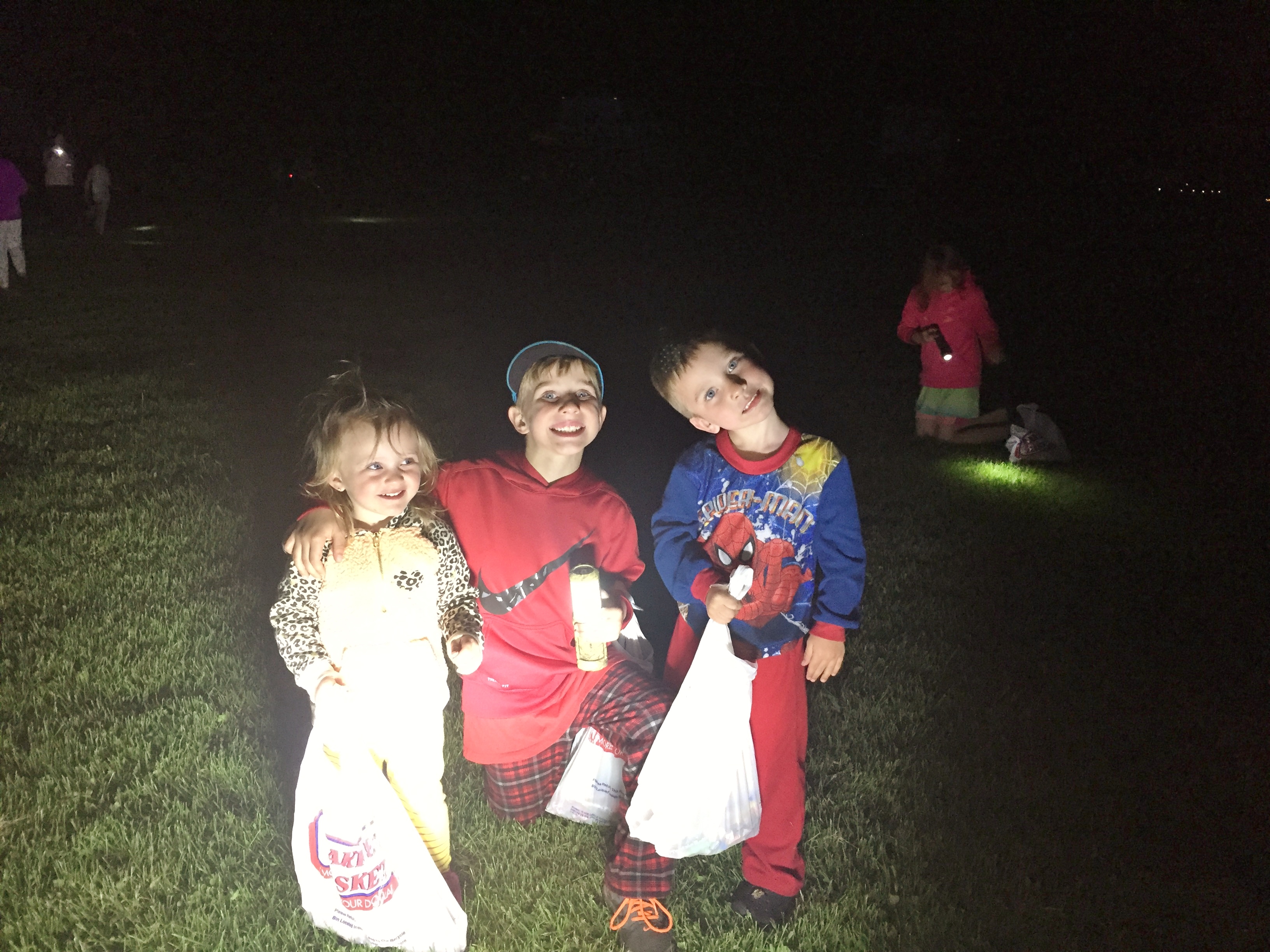 Candy Hunt
Lace up your shoes and grab your flashlight for the candy hunt in the meadow.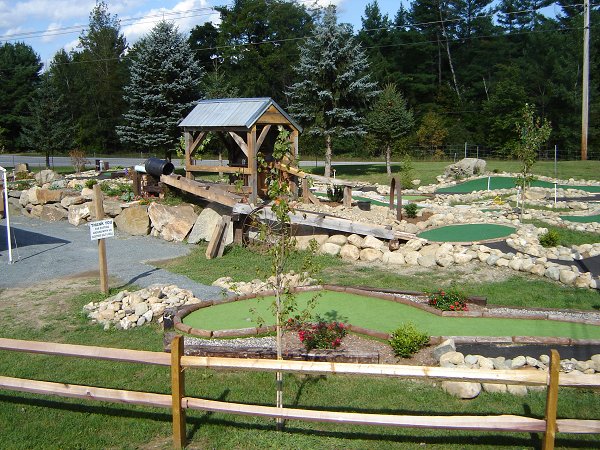 18 Hole Mini Golf
Best your score, or at least that of your competition at Scooter's Mini Golf.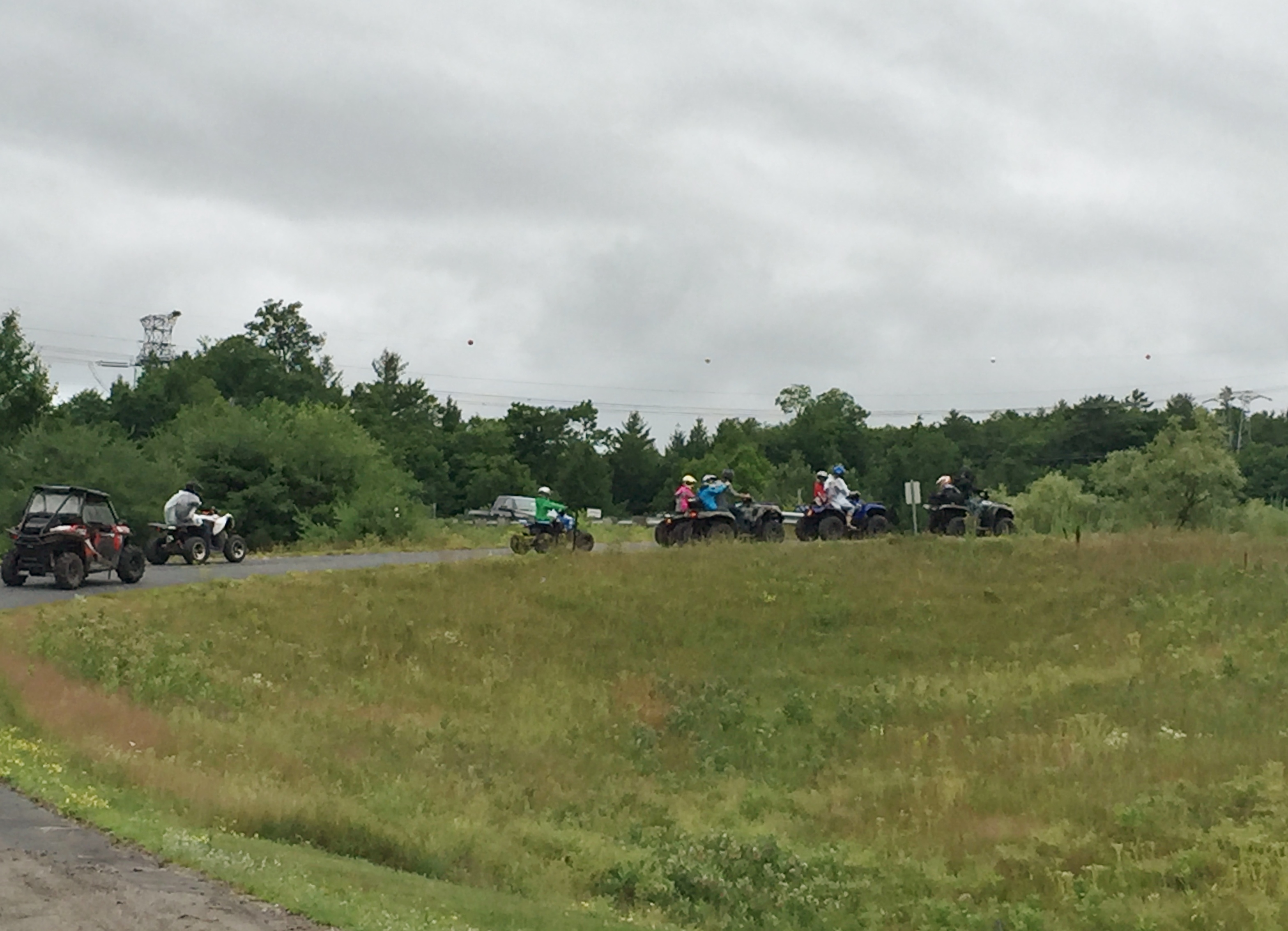 ATV Trail
Easily access 27 miles of ATV trail along the Ammonoosuc River stretching from North Haverhill to Littleton. No ride would be complete without a stop by the Historic Brick Store.