Looking to soak up the sun pool side?
Twin River Campground offers a Heated Salt Water Pool for your enjoyment. Take a quick dip or relax pool side for the day. Open 10 am daily Memorial Day Weekend through Labor Day Weekend. For the little ones not ready for the deeper water, we have a kiddie pool for their entertainment.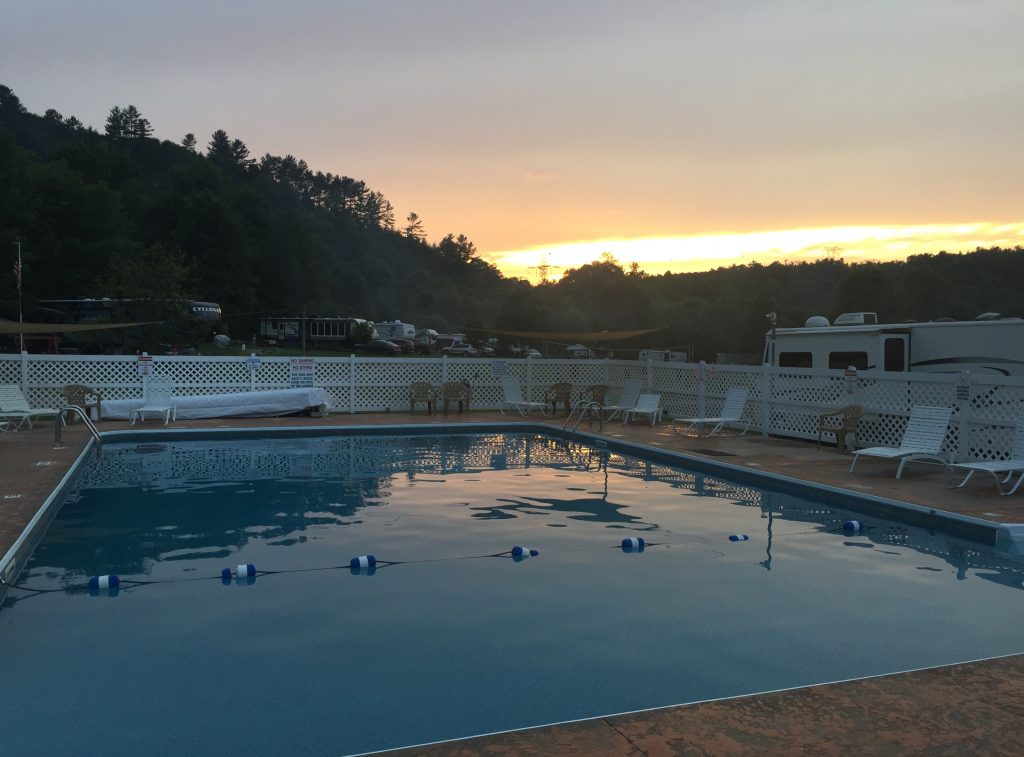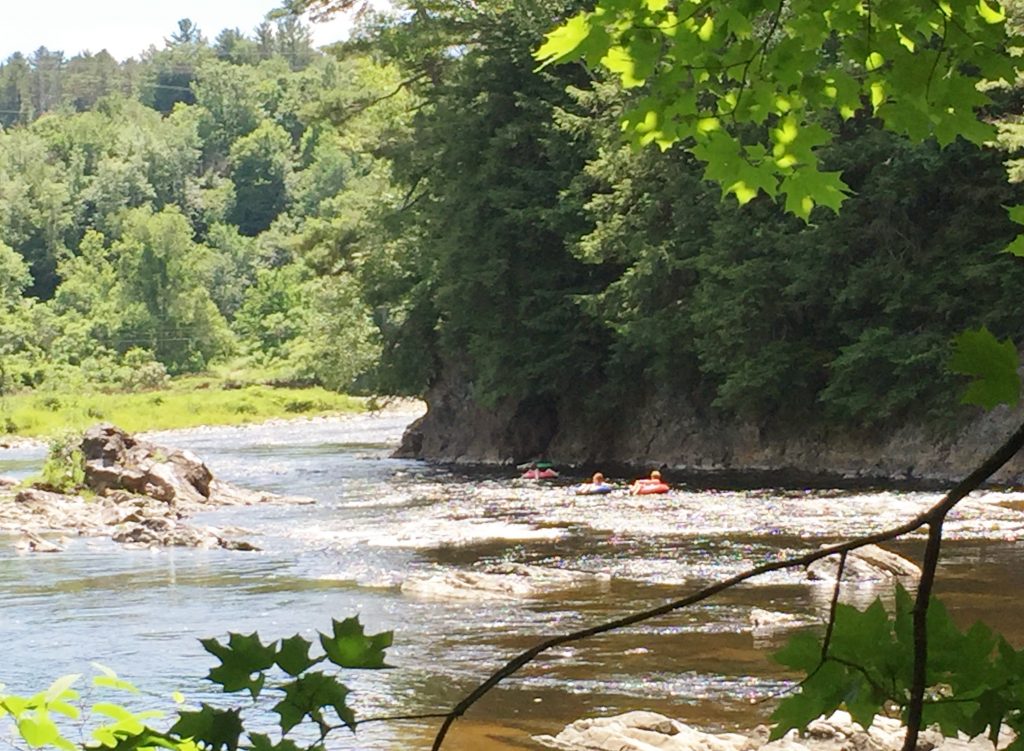 Want to head for the river?
Twin River Campground offers River Tubing, June thru August. Sit back and relax on a lazy river trip down the Ammonoosuc River.
Looking for a local swimming hole? 
Only 2 miles from Twin River Campground is the Swiftwater Covered Bridge. Located just off Rte 112, there is a delightful place to relax in the sun on the Wild Ammonoosuc River. Known by locals as "Big Eddie" it is a great place to cool off on a hot day. Beautiful falls in the river just below the covered bridge, boast multiple levels to play on.

A short walk from the Campground across Rte 302 there is a nice swimming hole under the old Train Trestle. Just below the Junction of the Wild Ammonoosuc and Ammonoosuc River is a nice place to hop in the river for a swim. You do have to climb down some large rocks to the river's edge but it is worth the trip to cool off.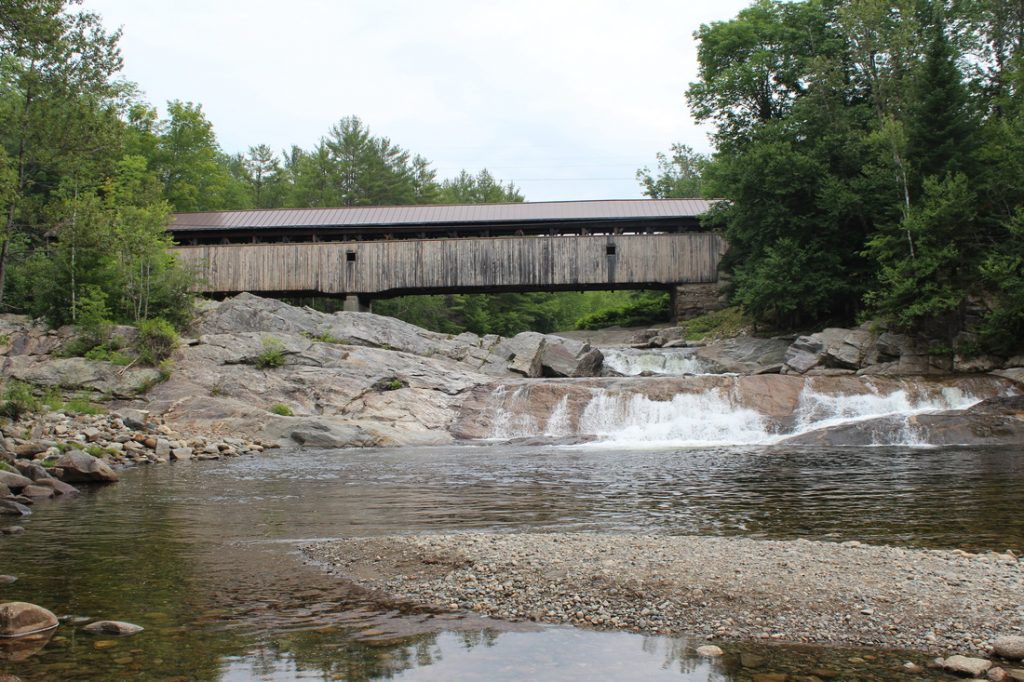 Things to Know – be smart and be safe!
The rocks in the river can be very slippery and sometimes sharp. To help protect yourself from cuts and falls, wear water shoes or sneakers for foot protection.(Water Shoes are available for purchase in the camp store)

Don't go alone. Swimming is safer in numbers.

Be careful of the water height and currents. These rivers can rise and fall very quickly at times during the summer. It can be a fun place to cool off but you always want to be aware of your surroundings.

Please be respectful of the outdoors. Take a picnic lunch with you and enjoy yourself, but please do not litter. Carry out all trash.